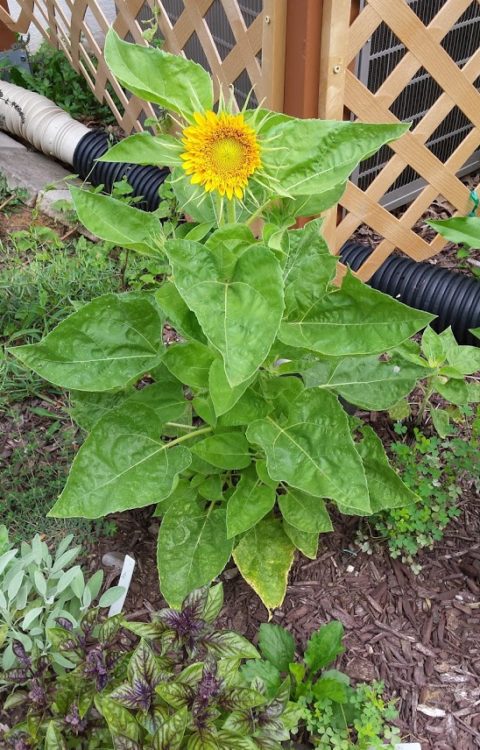 And it's August already…time goes quickly when you have lots to do!  I've started the next round of the garden.  I cleared out the cucumbers (the last plants were giving in to the beetles) and the New Zealand spinach (it was too much of a succulent for me, I wasn't a fan) and started putting in the fall vegetables.  So far I've got carrots, scallions and beets planted.  I'm planning to add some turnips too and probably some fall radishes and lettuce.  I think the yellow beans are winding down, so I'm probably going to plant some more over there too.  The purple beans are almost ready though, so we'll have those soon.
I've got more beans to freeze too and lots of peppers.  I might be canning tomatoes this weekend too!  I figure it's about 7 tomatoes per quart (more or less) so we'll see…  It's tomatoes, so canning them is extra useful, but they're definitely more work than pickles and hot peppers.  Hopefully this time my jars don't break (I guess I'm going to be sticking with boiling the heck out of them before filling them after all).  I'm hoping we get enough tomatoes for me to can a bunch (ideally 10 to 15, but we'll see).  At least I'm definitely getting plenty of cherry tomatoes to dehydrate!  I've done two batches already.  I suppose I should also remember that they just started producing and with any luck will be going right up to Halloween, which is 3 more months of production, so I shouldn't be too impatient…
My other projects are going well, I'm almost done with the first sleeve on the tiny Patrick's green Bowline sweater and I'm very happy with how it looks so far.  I think maybe I'll be able to start his Campfire sweater this weekend.
I also want to finish sewing his Christmas stocking and also plan out some sewing for me and the tiny Patrick.  Maybe the grown up Patrick too… I have the fall issues for Ottobre and I'd like to pick some projects from those.
I'd like to do some knit shirts and pants for the tiny Patrick and do a cardigan and a knit dress for me from the most recent Ottobre issue.  I have fabric for shirts for the grown up Patrick too.  And I'd like to make the tiny Patrick a Halloween costume (better to  start planning now so I finish it in time!).  I think it's time to get a coverstitch machine too.  They fill a similar role for knit fabrics that sergers do for wovens (more or less) and I think there's a lot of knit fabrics in my future…
So I'm going to try and plan those projects out and then see if maybe I can start one.  So goals for this weekend:
Freeze lots of peppers!
Freeze lots of beans!
Dehydrate (and then freeze!) lots of cherry tomatoes
Can larger tomatoes as crushed tomatoes?
Bake bread
Knit baby sweaters!
Finish Christmas stocking
Make sewing plans