The last list of plans is for sewing.  Now sewing is a little harder to plot out than gardening or knitting.  Part of this is the fact that I always have a hard time finding the fabric I want and then picking one.  Yarn is more straightforward!  (Not easy either, but at least easier than fabric.)  This year's sewing is probably going to be more relaxed than last year's.  I have a good baseline of clothes now so it will be less of a giant rush.  So I have two goals, first I'm not going to rush and second I'm going to make the things I really want rather than trying to sew in bulk.  In terms of not sewing in a rush, this means that if I make a mistake I'm going to rip out the seam and do it again; even if it would look "mostly ok".  I've found that when I'm sewing I want to move on and do the next step, but if I leave in all the cludges I'm not happy with the end result, and I will feel a little sad when I wear it since it's almost exactly what I want.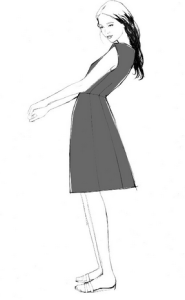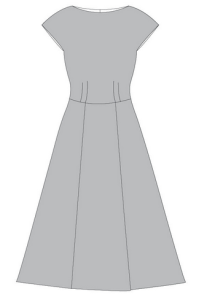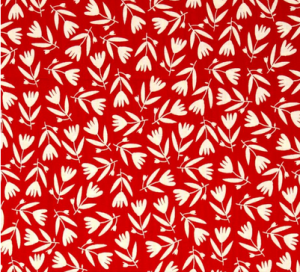 Summer Dress
– I like making a new summer dress every spring. I don't know what it'll be yet, expect it will be in a bright print and probably the 
Anna Dress
.  I have several blue dresses so I think a nice red one would be fun, but it'll all depend on what I find.  Picking out prints is really hard…  Sometimes though I find an amazing one randomly though.  That was the source of last year's summer dress.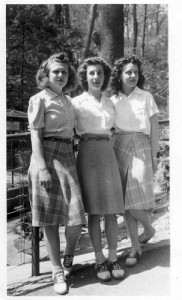 Winter skirts – I'm working on these now.  There's no pattern picture since I'm using a self drafted pattern.  I wanted an A-line skirt with some, but not too much, of a flair at the bottom.  Previously I've used a gored skirt pattern (B1314) but it comes out looking kind of frumpy.  This might be because gored skirts are targeted at women of a certain age in stores and it doesn't look 'modern' either.  While I love having kind of a vintage look to my casual dresses and outfits, it's not a good fit for work which is often very formal.  (until very recently the dress code was suites every day)  So the expected look is well cut pencil skirts or trousers.  Having a small waist and wide hips a pencil skirt hits at my widest point and then goes straight down which looks awful and wide leg trousers have a very similar problem.
So, how to have a 'modern' formal style that also works for a pear/curvy shape?  The answer that works best for me is A-line with a gentle flair and a curved waistband.  The curved waistband is important since modern skirts often sit a little below your natural waist and if you're curvy there's a definite angle at that that point on your body.  The curved waistband means that your waistband will follow that angle rather than sticking out and leaving an awkward gap.
Also by having an A-line skirt with seams at the sides, you have a smooth front on the skirt that's visually similar to a pencil skirt (and is easier and faster to sew, a major plus for lined formal skirts!) but with a shape that emphasizes the waist and awesome curves.  Since these are incredibly rare as ready made skirts I ended up looking up some historical photos (1940s) as examples.  My skirts end up being similar to the pictures above.
I'm planning to make them out of wool suiting (at least two at standard weight and two at tropical weight).  I'd like to do at least two in black, one in dark grey and maybe one in tan if I can find a good color.  I will line them with rayon in a matching shade.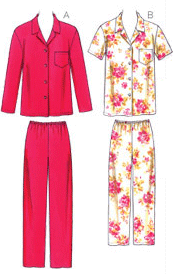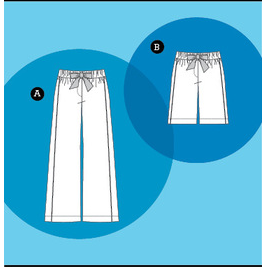 Summer PJs – These will be a second set, the same as 2014's summer ones (Kwik Sew 3553 for the top and Tofino's for the bottoms) in bright colored cotton prints.  I have one pair in a dark teal/green. So I think I'd like a second pair in blue.  Or maybe navy with a small red pattern.  I don't usually add the piping or the bow to mine (the elastic is enough).  It's worth doing the combination since the Tofinio's have a better fit than the basic pants pattern that comes with K3553.
And as for why bother?  Sure, PJs can be any random T-shirt and pair of exercise shorts or lounge pants, but these look good and I don't feel awkward wandering around in them in the morning before I take my shower and get dressed.  Also they're more comfortable.  Made in a light cotton woven fabric they're loose and breathe well which makes them cool and comfortable for summer.
Fall/Spring PJs – These will be the same patterns as the summer ones (Kwik Sew 3553 for the top and Tofino's for the bottoms) probably with long sleeves (or short sleeves and long pants…) and in cotton prints, probably one set with green and flowers and one set in reds.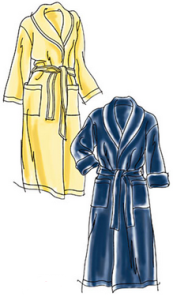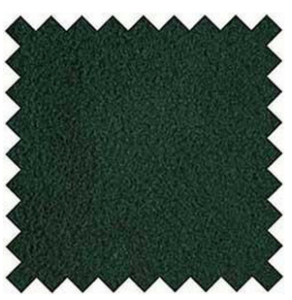 Winter Robe – This is going to be a standard robe for wearing around the house first thing in the morning when it's cold. I'm planning to make this out of dark green polar fleece using Simplicity 1562.  If I could find something a little more stylish that would be awesome, but it doesn't look like it's going to happen so I guess I'll aim for warm and comfortable.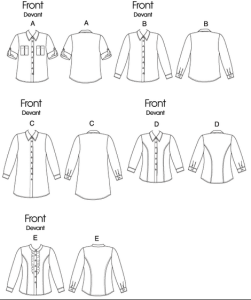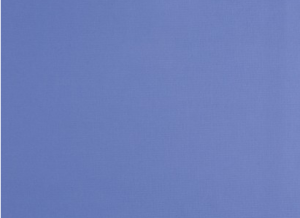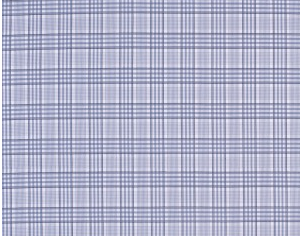 Work Shirts – This will be Butterick 5526, the test version went really well, so next up are versions using fancy shirting. I have a nice silver and grey plaid as well as a french blue with a subtle pattern.
Holiday Dress – This might be a Hawthorne or maybe the Anna Dress or maybe the Snowball Dress or B6089. It will be in a dark navy wool plaid with light blue and lavender lines. I want a proper awesome holiday dress that I can wear with my holiday shawl or cardigan, so this will be it. Whatever it ends up being, I'd like it to have a full skirt and either a shirt collar type bodice or a boat neck. We'll see…
There will also probably be things for Patrick too, as he requests them. These are most likely to be work shirts and pants, maybe some t-shirts or shorts. I'd also like to make a second set of flannel sheets and some pillowcases to match.